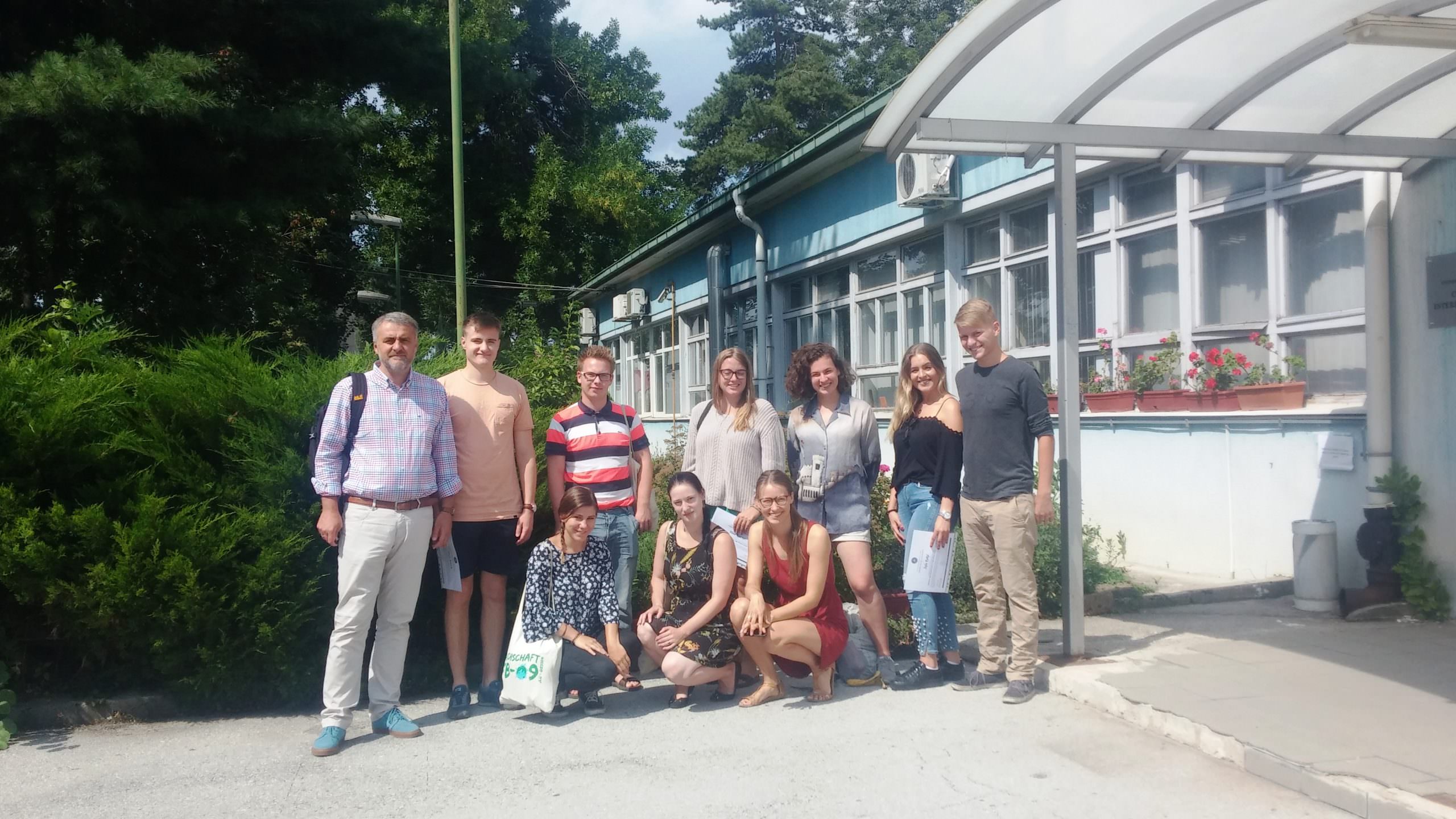 The Fifth International Summer School of Intercultural Philology, which had begun on August 13th, 2018, ended on August 26th, 2018 with a certificate awarding ceremony, which took place at the Center for Interdisciplinary Studies of the University of Sarajevo. The theme of this year's Summer School, which was attended by 17 students, was introduction to the culture of Bosnia and Herzegovina between East and West.
Lectures and seminar classes in English and German covered a variety of topics ranging from the key issues in the history of Bosnia and Herzegovina, analyses of literary works written by Bosnian authors or literary works about Bosnia and Herzegovina written by foreign authors, as well as philological-ethnological considerations of cultures. Along with lectures and seminar classes, students could also attend Bosnian language classes.
The list of guest lecturers from the Faculty of Philosophy in Sarajevo included: Professor Emir Filipović, Professor Edin Radušić and Professor Amir Duranović from the History Department; Professor Ksenija Kondali from the English Department; Professor Naser Šećerović and Professor Vedad Smailagić from the German Department, as well as Semira Džanić, MA, who taught Bosnian language.
The program also included a field trip to Konjic, Mostar, Travnik, Jajce and Banja Luka, and organized visits to the History Museum of Bosnia and Herzegovina and the National Museum of Bosnia and Herzegovina in Sarajevo.