Prof. Dr. Nihad Fejzić
Director of the Center for Interdisciplinary Studies
nihad.fejzic@cis.unsa.ba
Prof. Dr. Nihad Fejzic is an animal health and veterinary epidemiology specialist with particular experience in zoonoses, terrestrial and aquatic disease surveillance and control, sanitary and phytosanitary measures, and management of veterinary services.
Prof. Dr. Fejzic studied veterinary medicine at the University of Sarajevo (1986 – 1991) and has got a Ph.D. in animal health economics from the same University. He worked as an assistant of minister for agriculture in cantonal government (1996), deputy director of State Veterinary Office under the Ministry of foreign trade end economics relations of BiH (2003 – 2007), director of the Agency for development of higher education and quality assurance of BiH under Council of Minister of BiH (2008-2011) and dean of Veterinary faculty Sarajevo (2012 – 2020). Prof. Dr. Fejzic was a national coordinator and international consultant for several FAO, OIA, IAEA, and EU projects focusing on capacity building, animal health, food safety, and professional development. Currently, besides lecturing at Veterinary faculty Sarajevo, he works as FAO international consultant on epidemiology and surveillance in Asia and Africa and leads an interdisciplinary "One health" master study at the Center of interdisciplinary studies of the University of Sarajevo, where he is also the director, starting from October 2020. At the international level, he is President of the Association of Veterinary Faculties in the Mediterranean region (REEV-MED), formed under the umbrella of the International organization for Animal Health (OIE).
---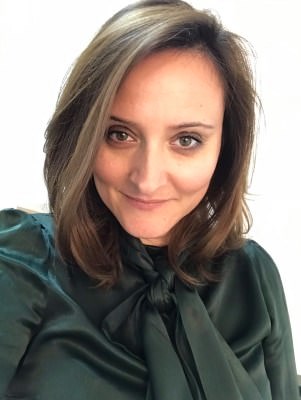 Mariana Hadžijusufović
Program manager, ERMA Master program
mariana.hadzijusufovic@cis.unsa.ba
---
Mariana Hadzijusufovic has been managing the ERMA program since 2008. Previously she has worked as a legal consultant on refugee issues within the Legal Clinic (UNHCR BO Chisinau) and as an academic tutor for the ERMA program. She has a degree in international law from the State University of Moldova and is a graduate of the 2002/03 cohort of the ERMA master program. Currently, she is a student of the Global Studies PhD program at the Center for Interdisciplinary Studies.
---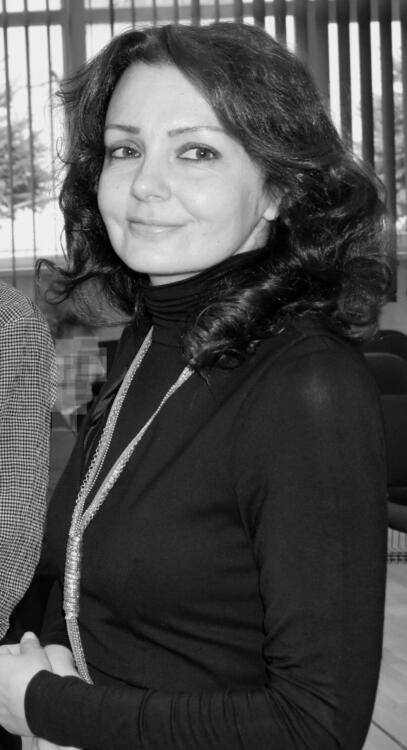 Maida Omanović
Coordinator of the Master program European Studies and the Master program Management of State and NGOs
maida.omanovic@cis.unsa.ba
---
Maida Omanovic is the coordinator of the Master program European Studies and the Master program Management of State and NGOs. She has been working at the Center for interdisciplinary studies since 2001. She holds a master degree in Quality Management – a joint master program of the School of Economics and Business of the University of Sarajevo and the Faculty of Economics of the University of Zagreb. Alumna of the School of Economics and Business of the University of Sarajevo.
Mileva Piralić
Finance assistant-accountant
mileva.piralic@cis.unsa.ba
---
Ms. Mileva Piralić graduated at the Faculty of Organizational Sciences in Belgrade. Mileva has been Finance assistant-accountant of the University of Sarajevo, since 2007. Previously she worked as a Finance Officer at the Mechanical Faculty of Sarajevo from 1990 to 1992, and as a Finance Assistant in the International Rescue Committee-New York in Bosnia and Hercegovina in the period of 1996 to 2006.
---
Alina Trkulja
Coordinator, ERMA master program
alina.trkulja@cis.unsa.ba
---
Alina Trkulja is a human rights educator, researcher, and consultant with a decade-long experience in higher education. She works as a coordinator of educational activities at the Professor Zdravko Grebo Center for Interdisciplinary Studies of the University of Sarajevo and the academic coordinator of the Global Campus Southeast Europe (ERMA), led by the University of Sarajevo and the University of Bologna. Alina graduated in Comparative Literature and Art History at the Faculty of Philosophy of the University of Sarajevo in 2010 and received an MA degree of the European Regional MA programme in Democracy and Human Rights in South East Europe (ERMA) in 2011. As a researcher she participated in a number of studies and reports about issues ranging from Transitional justice, Women's rights in Southeast Europe, human rights education, environmental education, migration issues to the most recent study about Violence against children in migration on the Western Balkans route.
---
Marija Ivanović
Education officer
marija.ivanovic@cis.unsa.ba
Besides being ERMA Alumna, Marija Ivanović holds an M.A. in Political and Social Studies of Latin America from the University of Economics (Prague) and University Alberto Hurtado (Santiago de Chile). Also, she graduated from M.A. programme in Nationalism Studies (Central European University). She worked in the United Nations Economic Commission for Latin America and Caribbean in Chile and, more recently, she was a Young Researcher at the Institute for Advanced Studies in Koszeg. Her interests lie in questions of identity, memory, political geography, and feminism. She joined the CIS team as an assistant for educational programs in 2019.
---
Aida Salihović-Gušić
Education officer
aida.salihovic.gusic@cis.unsa.ba
Aida Salihović-Gušić holds a Master's degree in English and American Literature, obtained from the Faculty of Philosophy in Sarajevo, additionally graduating from the ERMA Programme in 2017. She has been active in NGO Sector, working on various human rights issues. Her main fields of interests are related to intersectionality of women's and religous rights, freedom of religion and belief, and hate crimes and hate speech on the basis of religon. She has been appointed as an Academic Tutor, joining the ERMA team in November 2019 and works in CIS as an assistant for educational programs.
---