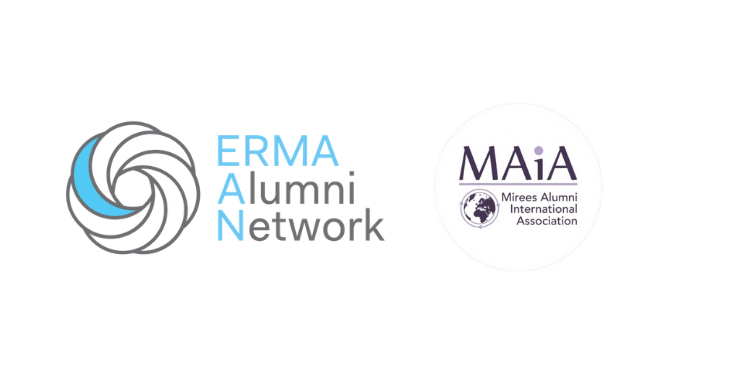 The official alumni network of the European MA in Democracy and Human Rights in South East Europe has recently signed a Memorandum of Cooperation (MoC) with the "MIREES Alumni International Association', the official alumni action of the Unibo's two-year master in "Interdisciplinary Research and Studies in Eastern Europe."
ERMA being a programme jointly implemented by the University of Sarajevo, and the University of Bologna already had substantial collaboration with the MIREES programme through engagement of its professors, staff, but also students and the successful know-how sharing that helped EAN to be established in 2016. With this MoI idea is to set up a formal cooperation between these two alumni groups.
Below a message from MAiA's Executive Board:
"MAiA and EAN have a lot in common. They represent pioneer actions in alumni relations management in EE and SEE, gathering together over 1000 graduates in the field of area studies from the two master programmes developed since the 1990s by the Institute for Central-Eastern and Balkan Europe and the University of Bologna, together with its well established university network in Eastern Europe and beyond. Very many of MIREES and ERMA graduates now work together, have jointly founded CSOs and NGOs, have employed each other or share their desks or life daily. Furthermore, not only several alumni have graduated from both programmes, they have also fostered a unique spill over having been staff or lecturers at MIREES and ERMA. This unequivocally confirms the full continuity between the two masters and the human capital that they have forged, which successfully represents their synthesis and legacy.
Acknowledging the remarkable potential of properly organized networks of area alumni spread all over the world and employed in a wide range of diverse sectors, with this MoC we jointly aim at strengthening the visibility of the the MA programmes and their graduates, with the goal of contributing to the advancement of their professional experience, employability and self-employability by offering quality information, opportunities and mentoring".
To get further information, share ideas or suggestions, please contact board@mireesalumni.com and alumni@erma-programme.eu