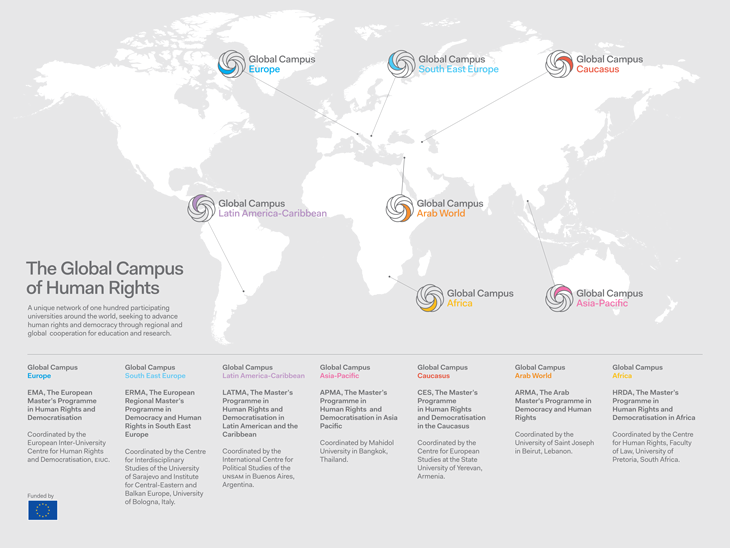 Global education in human rights and democracy
The Global Campus of Human Rights is an inter-disciplinary centre of excellence supported by the EU. We strive to promote human rights and democratisation through higher education, specialised training programmes, research and outreach. We do it worldwide through our broad network of member universities. GC has presence in seven regions of the world: Africa, Arab World, Asia-Pacific, Caucasus, Europe, Latin America and Caribbean as well as South East Europe. Our regional headquarters in Pretoria, Beirut, Bangkok, Yerevan, Buenos Aires, Sarajevo/Bologna, and are coordinated by our main office in Venice, Italy.
The EU is the lead donor of the Global Campus.  In 2019 GC entered a long-term partnership with the Right Livelihood Foundation on strengthening children's rights.
The result of joint efforts by one hundred prestigious universities, the Global Campus represents a unique example of worldwide inter-university cooperation in human rights and democratisation.
---
ERMA IN THE GLOBAL CAMPUS OF HUMAN RIGHTS