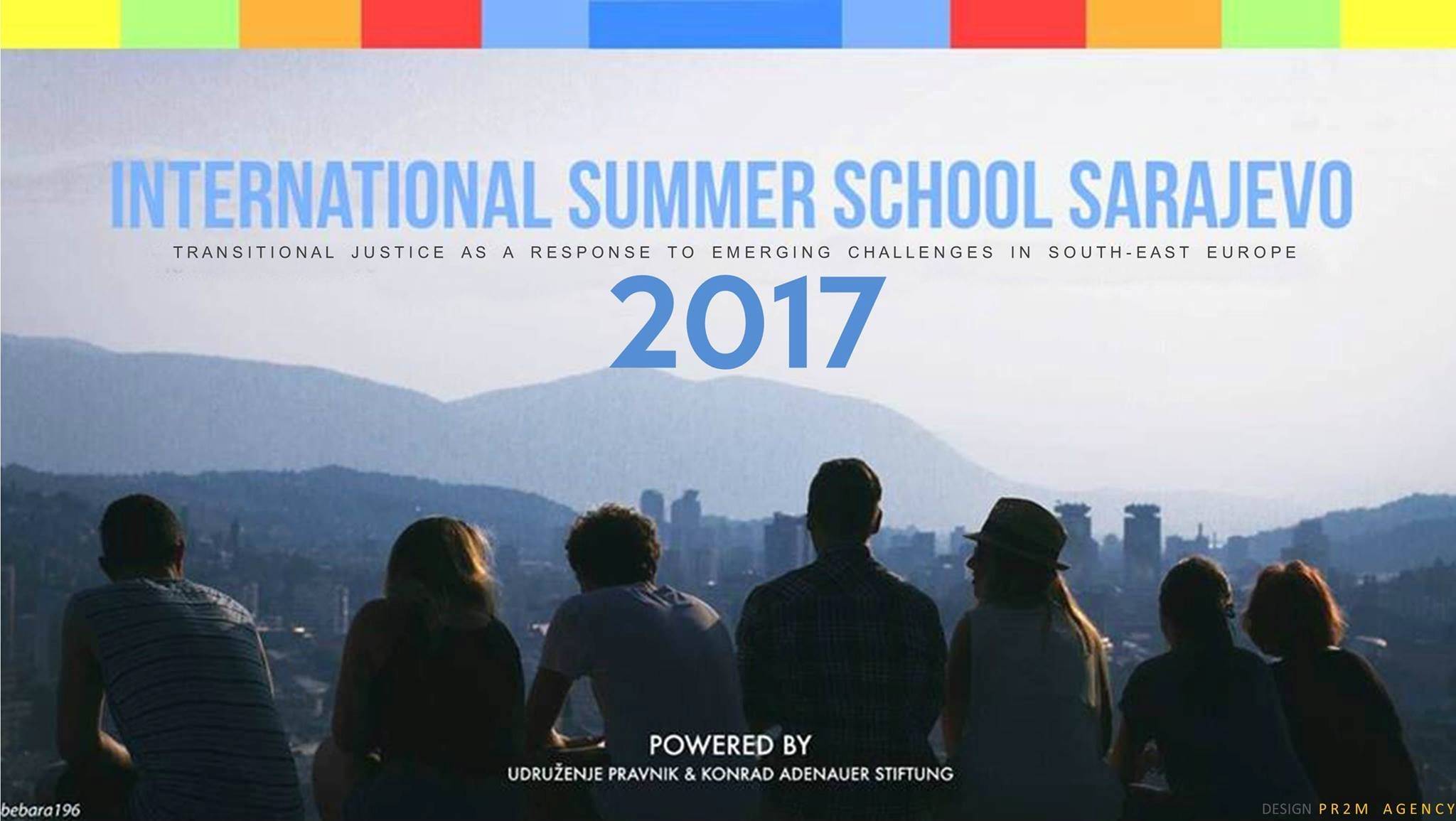 Centre for Interdisciplinary Studies, University of Sarajevo and Association "PRAVNIK"
together with the partner organization Konrad Adenauer Stiftung – Rule of Law Program South East Europe organize
International Summer School Sarajevo 2017  
Transitional justice as a response to emerging challenges in South-east Europe 
19 – 28 July 2017
It is dedicated to explore the effect transition had on legal systems of South-east European countries to respond to human rights challenges which where prevalent in the past. It will focus on transitional justice mechanisms as a holistic tool to respond to these issues. The schools aim is:
To empower future decision makers to establish the Rule of Law and Human Rights system in transitional countries
To widen theoretical and practical skills of participants
To influence changes in transitional countries towards sustainable Rule of Law and the respect of Human Rights
The program is open to  30 graduate and PhD students of law and related disciplines (under the age of 35); including a limited number of undergraduate students and young professionals from South East Europe, Europe and the US.
There are 25 scholarships available which will be available which covers fee reductions. Students with a scholarship pay the reduced participation fee of 200 € which covers accommodation, meals and working materials. This scholarship is further reduced to 100 € for students from Albania, Bosnia and Herzegovina, Bulgaria, Croatia, Macedonia, Montenegro, Romania, the Republic of Moldova, and Serbia. The full participation fee for ISSS 2017 is 750€ which covers accommodation, meals and working materials. Early bird payments of the full participation fee (within 10 days from the acceptance notification) will be reduced to 600 €.
The applications call for 2017 edition is now closed. 
More information is available at: http://pravnik-online.info