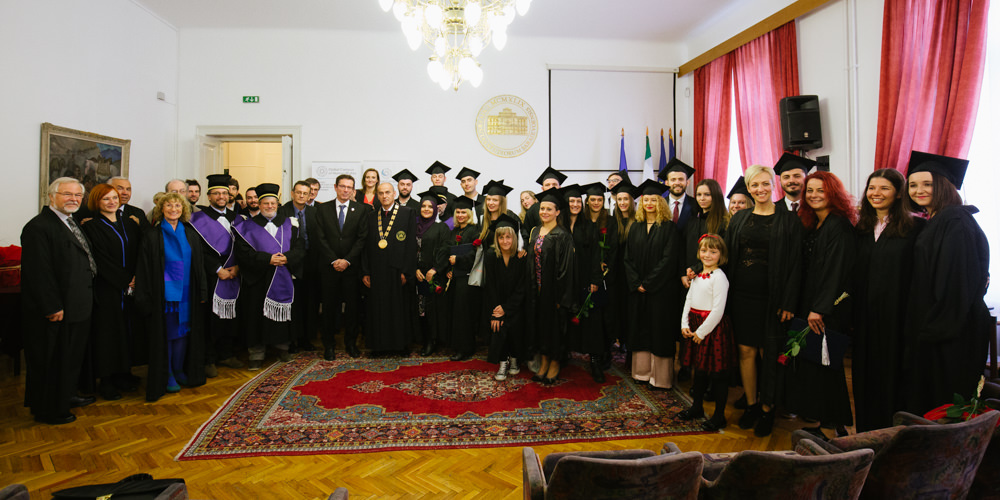 On October 28th at the premises of the Celebration's Hall of the University of Sarajevo's Rectorate building,  the 16th ERMA graduation ceremony took place, with the awarding of MA diplomas to 26 students coming from the SEE, the EU and USA.
Also, the ceremony inaugurated the new academic year 2017/18, by welcoming the new students of the ERMA 17th generation.
The event was featured by the visit of H. E. IVAN ŠIMONOVIĆ, Special Adviser to the UN Secretary-General on the Responsibility to Protect, addressed the audience with a keynote speech under the title "Human Rights Violations, Atrocity Crimes and Responsibility to Protect".