Round table
Organisation: UNSA – Center for Interdisciplinary Studies in cooperation with Association One Health BH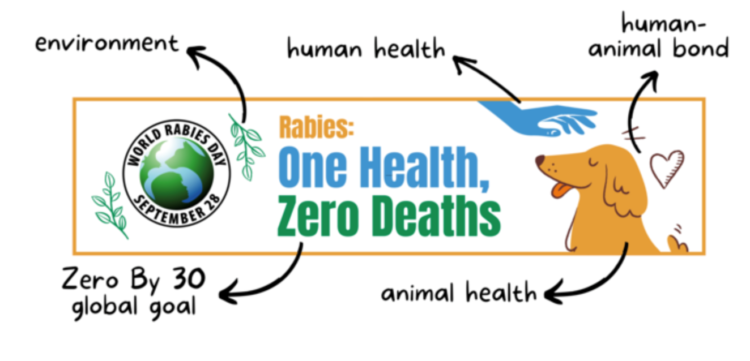 World Rabies Day is the biggest event on the global rabies calendar, and it is celebrated every year on September 28th – the anniversary of Louis Pasteur's death. World Rabies Day aims to raise awareness and advocate for the elimination of rabies globally. The theme of this year's World Rabies Day is:
Rabies: One Health, Zero Deaths
Venue: Campus of the University of Sarajevo, Center for Interdisciplinary Studies (Address: Zmaja od Bosne 8)
Date: Wednesday, September 28, 2022, 11:00 a.m. to 12:30 p.m.
Participants: representatives of the academic community, governmental institutions in BiH, international organizations, non-governmental sector, students.
Objectives: The round table organized on the occasion of World Rabies Day aims to encourage cooperation, and affirm the programs and experts who operationalize the One Health approach on a daily basis. Participants will share case studies, narratives and actions that highlight the importance of One Health in eliminating rabies – and consequently, improving overall global health.
Program of the Round table:
11.00 – 11.10: Gathering of participants, opening, goals: Moderator Prof. Sabina Šerić Haračić
11.15 – 11.30 BiH – a country with zero prevalence of rabies
(Dr Aleksandar Nemet, Veterinary Office of BiH)
11.30 – 11.45: What is the public health threat from rabies?
(Dr Nedim Begić, UKCS, Clinic for pediatrics)
11.45 – 12.00: Control and eradication of rabies: Model for other zoonotic diseases
12.00 – 12.30: Discussion and conclusions