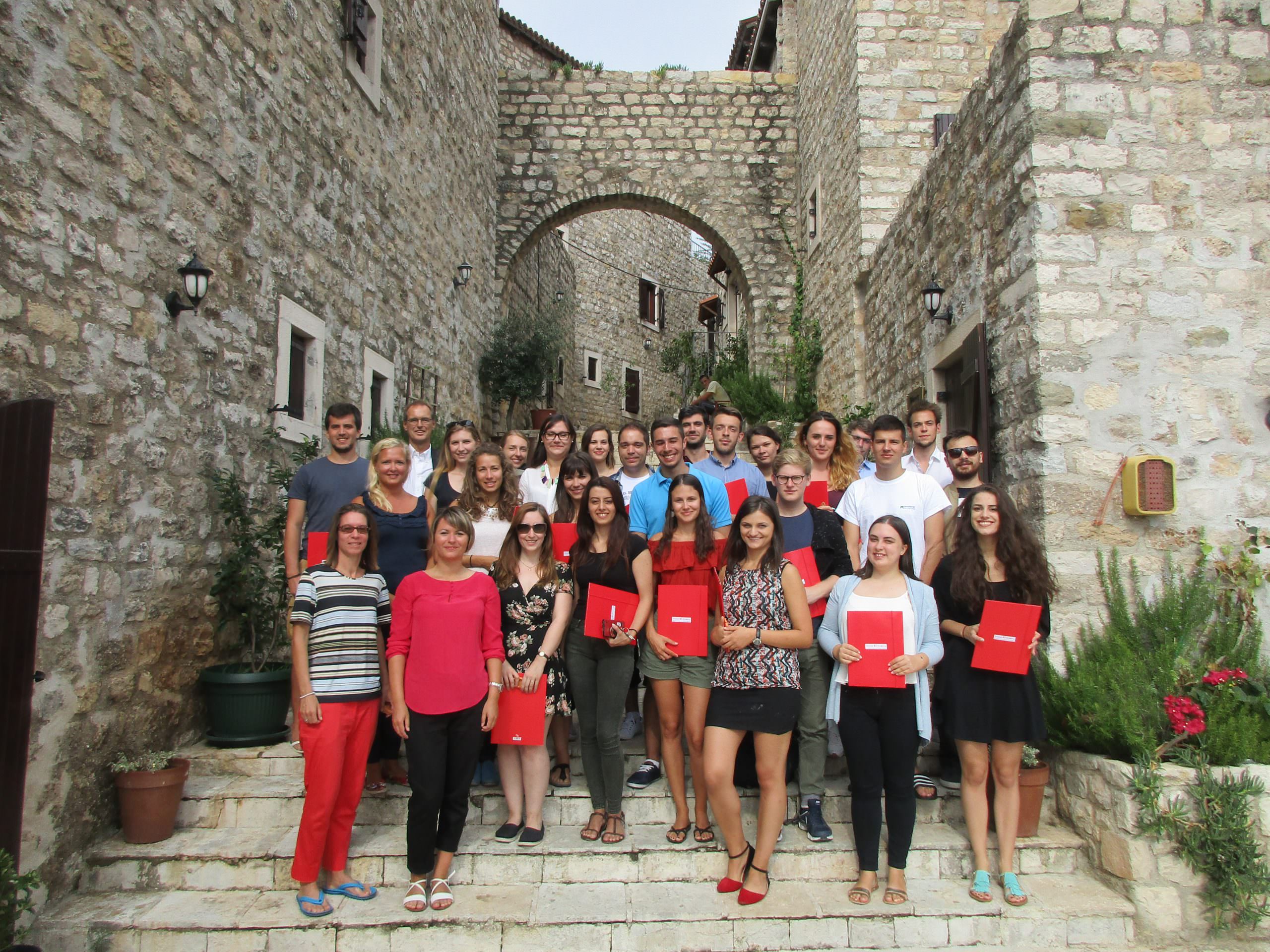 The Straniak Academy for Democracy and Human Rights was established in spring 2013 by the Ludwig Boltzmann Institute of Human Rights (BIM) in cooperation with the Faculties of Law and Sociology of the University of Vienna and the Faculties of Law and Political Science of the University of Montenegro (Podgorica).
The programme of the Academy offers a broad spectrum of topics, reaching from the meaning and conception of democracy, the rule of law and human rights, the principle of human dignity and the culture of human rights, the most important international and European instruments, organisations and mechanisms for providing and facilitating human rights, up to the current challenges and threats of these fundamental values of democratic societies. Additionally, the programme also addresses important specific topics such as the prohibition of torture and inhuman treatment and punishment, efficiency, independence and impartiality of the judiciary, guarantees for a fair trial, transparency of the administration and the fight against corruption, freedom of expression and freedom of the media, minority rights, women's rights and rights of the child, equality and protection against discrimination, social and economic rights and poverty reduction, amongst others.
The intense two-week programme includes lectures and workshops on different thematic fields such as concepts of democracy in a globalised world, the international and regional human rights instruments and standards (UN, CoE, OSCE, EU), the relevance of the rule of law, the efficiency of judicial systems, and also includes special human rights related topics.
This year, the Academy will take place from 2 to 15 September 2018 in Saranda, Albania.
If you are interested to participate, please send the relevant documents (application form, motivation letter, student ID or diploma and academic records) until 30th June 2018 to the Straniak Academy team.
More information about the Academy and the application procedure can be found here:
http://bim.lbg.ac.at/en/straniak-academy-2018