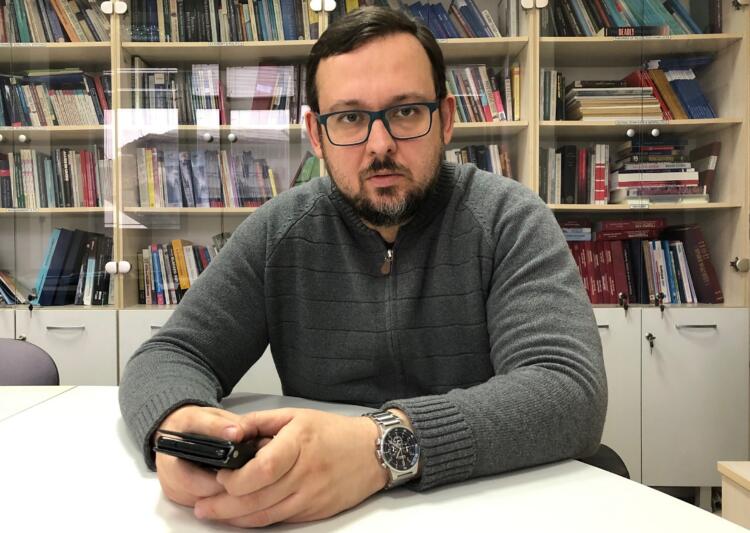 ABOUT YOU
I currently work as a professor of political science at the department of political science of the Law Faculty "Iustinianus Primus" – Ss. Cyril and Methodius University in Skopje, North Macedonia. I am also a former head of the department and a former president of the Macedonian Political Science Association (MPSA). I am also part of the editorial board of the biannual political science journal "Political Thought" published by the Konrad Adenauer Stiftung – Skopje and the Institute for Democracy "Societas Civilis" – Skopje (IDSCS). Since recently, I am a member of the Security Council of the Republic of North Macedonia, appointed by president Stevo Pendarovski. Still interested in political science…
WHY DID YOU CHOOSE ERMA?
In the not so recent 2001 I visited a sumer school in Cervia, Italy where I got aquainted with the programme known only as ERMA. Back then I had no idea what the programme was or what were the perspectives if I attend it. During the summer school I gradually got to know the background of the programme, its topics and some of the professors. The rest was really the easy part… For me as a political scientist the topics were more than attractive, and I felt this was my natural academic terrain. I was not wrong at all…
WHAT DID YOU MOSTLY LIKE ABOUT THE PROGRAMME?
"Come for the degree, stay for the company…" That is in a nutshell what happened to me. I came for the degree, for the science and the perspectives ERMA opened, but I stayed for the wonderful group of people I met in my classroom. I really liked it all, with one expection…the harsh Sarajevo winter. But there are ways to warm yourself… Not saying anything…one will eventually find out…
WOULD YOU RECOMMEND IT?
I wouldn't recommmend it… I would reattend it. But you guys won't let me… Silly age and no-reruns limitations… 🙁
Ok, I teach at ERMA now…kind of reattending but without the exams and the papers. Works well in fact! 🙂