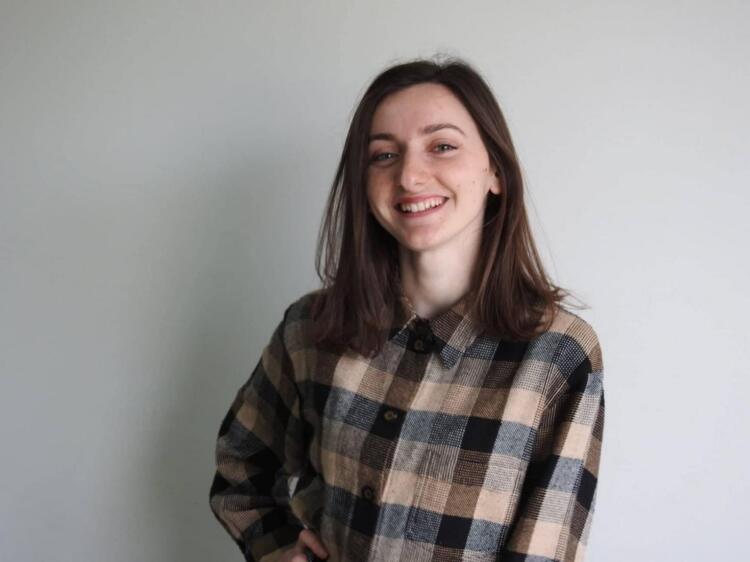 Shortly describe the journey that brought you to ERMA
The decision to apply to ERMA came very naturally to me.  Prior to ERMA, I was fortunate to work in the aid and development sector with NGO-s working in the field of education and community development, targeting Roma community and families with socio-economic difficulties, in Albania and Hungary. After 3 years of working in this sector I felt the need to advance and deepen my knowledge in the field of human rights. What really drove me then to apply to ERMA's program was to get a much stronger grasp of the theoretical perspectives, discourses, and best practices in the field of Human Rights and Democracy in South East Europe. I had already some practical experience in this space, but to me, that wasn't enough. I wanted to understand and get familiar with the most cutting-edge research on human rights policies and intervention mechanisms and ERMA perfectly offered this. 
2. What surprised you?
Being a student at ERMA allowed me to get to know people from all kinds of different backgrounds, which made me grow as a person. My cohort was full of very passionate and dedicated people that I deeply admire, and I am very much looking forward to having them as colleagues in the field of human rights and democracy.
What capabilities you developed after finishing ERMA programme?
ERMA programe gave me tangible skills that I was seeking to develop when I applied. The highlight of the programme is most certainly the MA Thesis that all students write, and for me, the entire process was very well designed to help us grow as researchers and writers. I worked on different drafts of the paper, received very helpful and constructive feedback from my tutor and my supervisor which helped me to continuously refine my thesis over the writing process. 
Definitely, through the MA thesis and methodological courses that I took at ERMA, I deepened my research skills, a critical skill very important for anyone interested in pursuing a career in this field.
What would you say about ERMA to all perspective human rights professionals?
ERMA is not only a place where one can continually and intensively learn new things but also a place that offers opportunities to achieve more – network, skills, knowledge.
After one year of studying there, I am confident to say that coming to ERMA was one of the best decisions I have ever made. I am currently working at the National Agency for Employment and Skills in Albania and by devoting myself to the employment sector, I hope to utilize what I have learned at ERMA.