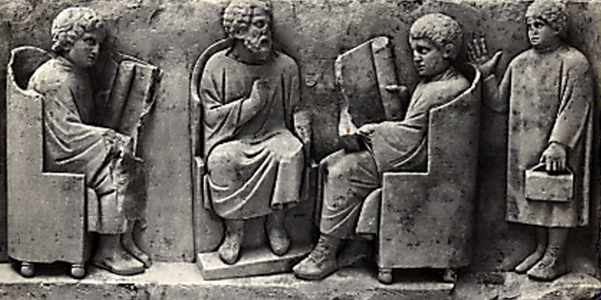 Summer School – Bosnia and Herzegovina between East and West 2019
Summer School
Bosnia and Herzegovina between East and West
11th August, 2019 – 26th August, 2019
About the School:
The Summer School entitled Bosnia and Herzegovina between East and West is aimed at the students from German-speaking countries, but also for everyone else fluent in German and English and interested in the region of Southeast Europe. The aim of this project is to get the participants acquainted with the historic as well as contemporary issues of the mutual influences of the east and west, which come together in the culture and everyday life in Bosnia and Herzegovina. Through seminars and discussions, the participants will be able to view all the particularities of this socio-political and cultural community, unique in Europe, through different perspectives. The languages of instruction are German and English.
Temporary Program of the Summer School 2019(PDF)
ECTS Credits: The participants will be awarded 5 ECTS and a certificate issued by the University of Sarajevo.
The attendance fee is 600€. The fee covers attendance to all seminar classes, the Bosnian language course and the excursion fee.
Accommodation: The participants are required to arrange accommodation themselves. However, we would be glad to offer our assistance. Once the final number of participants is confirmed, we can assist in finding shared accommodation, if the participants are interested. (In the past years, this option has proven to be very good and practical.)
DAAD- Scholarships for the Citizens of the Federal Republic of Germany
The students currently enrolled at one of the high education institutions in the Federal Republic of Germany can apply for the GO East scholarship – the summer schools program, offered by the German Office for Academic Exchange (DAAD). The scholarship, paid in one installment, covers the accommodation and living expenses, as well as the travel expenses and the tuition fee.
The application process offers a possibility to simultaneously apply for the Summer School and the aforementioned DAAD scholarship.
10 scholarships are awarded this year. Additional information can be found at: https://www.daad.de/ausland/prg/goeast/de/67757-ausschreibung-go-east-sommerschulen-01/
It is also possible to attend the Summer School regardless of institution and without the DAAD scholarship. However, in that case, the participants will have to cover their own expenses.
Lecturers:
Prof. dr. Edin Radušić (Department of History, Faculty of Philosophy, University of Sarajevo)
Prof. dr. Vedad Smailagić (German Department, Faculty of Philosophy, University of Sarajevo)
Doc. dr. Amir Duranović (Department of History, Faculty of Philosophy, University of Sarajevo)
Doc. dr. Emir Filipović (Department of History, Faculty of Philosophy, University of Sarajevo)
Prof. dr. Ksenija Kondali (English Department, Faculty of Philosophy, University of Sarajevo)
Doc. dr. Naser Šečerović (German Department, Faculty of Philosophy, University of Sarajevo))
Bosnian language teacher Samira Džanić
Application and Contact:
Application deadline: 31st May, 2019
Please fill out and sign the application form and send it, along with your CV and motivational letter to: summerschool.kultur@cis.unsa.ba
Organization:
Prof. dr. Vedad Smailagić
Anja Orozović, MA
Summer School Sarajevo English